The first keynote address of the OCLC Library Futures conference provided us with 5 C's to consider if we want to become a community catalyst.  Catalyst is defined here as "someone or something that brings energy and change."  A community catalyst helps to point the way, not do the work.  OCLC helps monitor the trends in the industry that we can use to inform our decision making processes.  The question is, how do we respond to these trends?
In order to become a catalyst, we must first Contribute.  By contributing, we bring something unique to the conversation.  And, we must contribute until we become an indispensable partner. We must continually put others first in our thinking and actions.  We must move up from a transactional nature of interaction to the level of friend with our community.  The illustration below will help to show the progress between these two interaction levels.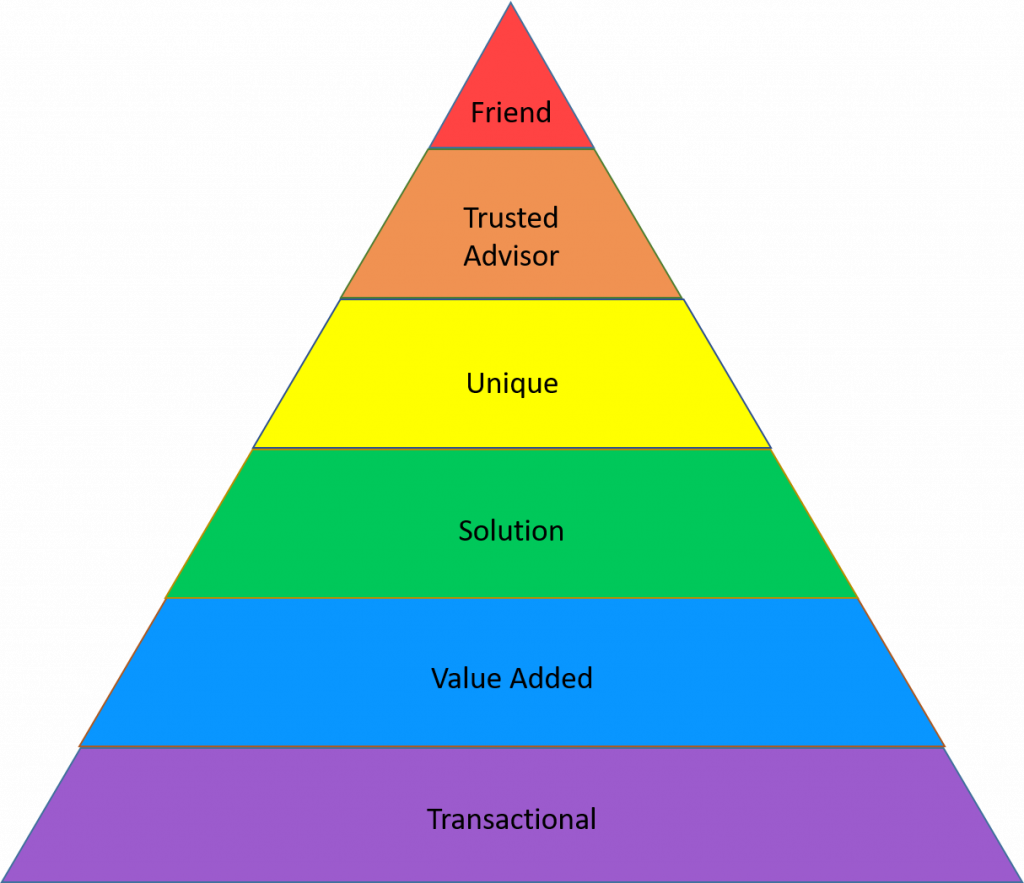 We must next  Connect with our community.  The best and most powerful catalyst organizations are masters of connections.  The library is the original sharing economy and we should build upon our strengths to connect with the community.  Connections are the unique differentiator of a successful organization.
Create is also a vital part of becoming a catalyst.  The question was asked, "what little shifts can we make that enhance our creativity?"  We don't need to have the best resources in order to be creative.  We were reminded that innovation happens best within constraint.  Constraints and limitations fuel our creativity by forcing us to use the resources at hand.  They finished this point by asking, "how do we get creative and help people?"
Compete – We must be willing to compete for funding if we want to become a catalyst.  The speaker highlighted the OCLC report From Awareness to Funding as an overview of how the public perceives the need to support library funding.  While mainly focused on public libraries, we in academic libraries can learn from these perceptions and apply them to our work.
The final point was centered around Choose.  With the realization that we can't do everything, we must choose how we approach our problems.  How do you look at them?  We have the ability to choose what to do, how to do it, and our mindset.  Libraries are "Centers of Learning".  The speaker closed with the following quote.
"Your attitude, not your aptitude, will determine your altitude." Zig Ziglar  
Five C's to Becoming a Community Catalyst – Keynote Summary