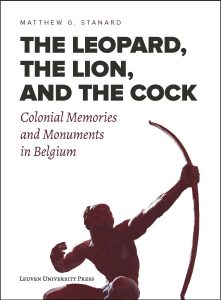 Now available!  The Leopard, the Lion, and the Cock
I am Professor of History at Berry College in Mount Berry, Georgia. I have been teaching at Berry since 2006, having previously taught at IU-Bloomington, Indiana State University, and IUPUI. I received my Ph.D. in Modern European History from Indiana University-Bloomington where I worked with the late William B. Cohen. I live in Rome, Georgia, with my wife Noemi and our two sons Marlon and Ivan.
The menu links lead to more information about the courses I offer at Berry, my publications, and my c.v.  Click here for my Berry College faculty webpage.
Contact:
Berry College Department of History
2277 Martha Berry Hwy NW
Box 5010
Mt. Berry, GA 30149-5010
(706) 290-2157
Email: mstanard@berry.edu