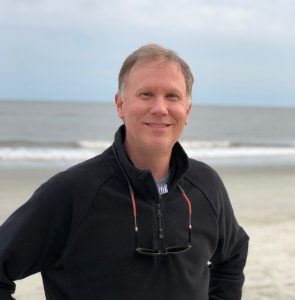 I am a professor of biology at Berry College, which is northwest of Atlanta in Rome, Georgia.  Berry College is one of the southeast's best private 4-year liberal arts colleges.  The campus sits on nearly 26,000 acres of land, much of it undeveloped, which makes it a great place to be a biologist.  Student enrollment is approximately 2,000.   I teach courses in introductory biology, ecology, and conservation biology, and I have an active research program centered on animal ecology.
My research focuses on urban coyote populations in the metro Atlanta area through the Atlanta Coyote Project, which I co-founded in 2014.  I also study the feeding ecology and conservation of non-human primates, particularly lemurs and African monkeys, as well as chytrid fungus in amphibians.  Students are involved in all aspects of my research.
My undergraduate degree (B.A., Biology) is from Wake Forest University, and I received my graduate degrees (M.S., Ph.D., Ecology) from Emory University.  I have been at Berry College since 1994.