The Berry College department of Environmental Science and Studies (ESS)  provides opportunities for students to engage in research and service through the Berry ABC (Agricultural Biodiversity Conservation) project. The ABC project demonstrates how we as humans can contribute to the resiliency, productivity, and beauty of our local environments by growing and saving seeds, bulbs and root-stock of food and medicinal cultivars, documenting their adaptations, and disseminating those seeds and crops to the general public. Dr. Brian Campbell oversees the Agrobiodiversity Conservation Project (ABC Project) and also serves as the Chair (2019-2023) of the Environmental Science and Studies department, which spans both the Evans School of Humanities, Arts and Social Sciences, where Dr. Campbell is housed, and the School of Mathematical and Natural Sciences. Dr. Campbell integrates ABC Project research and service into his ESS courses in order to engage students in applied food security for themselves and those in need in the local community.
ABC (Agricultural Biodiversity Conservation) refers to the basic, most fundamental aspect of food production systems, the seeds and genetics that allow our crops to grow well in their local environment. By selecting locally adapted genetics, we develop crop varieties that do not require expensive and harmful inputs and grow more easily in our local areas, thereby creating food security. But to grow these local crop varieties, there must be basic gardening knowledge.  The ABCs of Food Security refers to both the genetics and the fundamental act of gardening, and allows us to tackle additional social problems (increased rates of diabetes and obesity, loss of locally adapted crop varieties, lack of knowledge among food insecure and youth) with this one project.
The founder of Berry College, Martha Berry, often spoke of the importance of agrobiodiversity, though she likely did not refer to it as such. Ms. Berry understood  the importance of growing crop varieties adapted to the local ecosystem.  She followed local traditions of frugality, the re-use and re-purposing of materials produced by the land and its animals.  Similarly, many of her students had traditional ecological knowledge from growing up in the mountains of northwest Georgia. Martha Berry let her students gain new knowledge through academic study while also allowing them to retain their traditional knowledge through farming, animal tending, and construction on the campus to pay their tuition. In the book Berry College: A History we see examples of Ms. Berry's philosophies on the importance of what we now call agrobiodiversity:
"The greatest influence in my life was having a father who praised and encouraged me whenever I did anything well and who taught me to love animals, birds, and flowers and take care of every living thing.  He never allowed me to waste even an apple peeling and I had to save the bread crumbs for the birds.  He made me feel that if I wasted anything that a living creature could use it was sinful (p. 7)." 
"The boys washed the dishes, cleaned their rooms, chopped wood, and dug up stumps.  They soon were growing cotton, corn, sorghum, peas, sweet and Irish potatoes, garden vegetables, peaches, melons, figs, and a great variety of other crops.  They ate some of the produce fresh, sold some, and canned much of it for later use (p. 24).  …" 
"The early school seal included the major elements of the school seal today,…four quarters of the seal then and now include a cabin for simplicity, a Bible for religious emphasis, a lamp for learning, and a plow for work…Not to be ministered unto, but to minister… [was the] original motto for the girls school (p.25)."
Berry students harvesting produce at the Bagwell Food Pantry in Rome, GA.
The ABC Project is devoted to growing and preserving heirloom crop varieties such as Plummgranny melons and Chocolate Stripe tomatoes.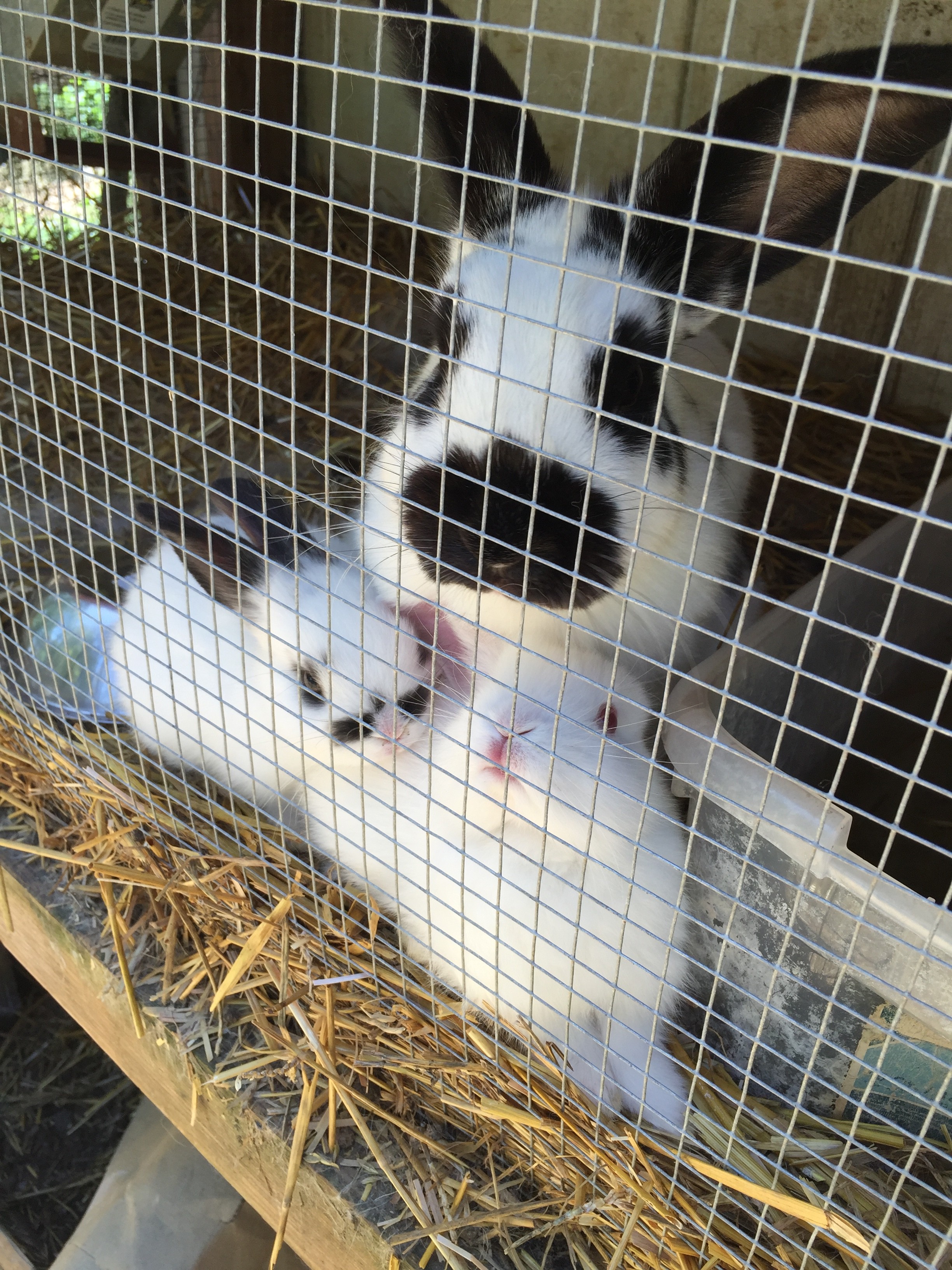 Students engaged in the ABC Project don't just learn about plants, they also learn the fauna side of gardening and how much a few chickens and rabbits can add to a sustainable agricultural environment.
Berry students planting winter crops at the Bagwell Food Pantry in Rome, GA.
One of the goals of the ABC Project is to create gardens that are a part of the greater ecosystem, providing a habitat for certain animals and insects.
Berry College students partner with teachers at Berry College Elementary to show a younger generation how fun and rewarding gardening  can be.